When it comes to sports, giving an eye to eye challenge to the sport itself is very tough. Cricket is an exciting sport as we all know. Every moment of this game can give you goosebumps. You must have seen the joy when a batsman hit the ball over the boundary and got a six. The whole crowd starts appreciating him. Now, what if a batsman hits 6 sixes out of the boundary in a single over? Undoubtedly the crowd will appreciate, what's more, important here is the challenging power of the batsman himself. For creating such a historical moment, the whole world will remember him.
What Happened?
On 29th March 2021, there was a domestic match in Sri Lanka, played between the Sri Lanka Army team Vs Bloomfield Cricket and Athletic Club. When the match was going on in Colombo, a renowned player from Sri Lanka, Thisara Perera gave the whole crowd a cheering show. He hit 6 shots out of the boundary constantly in a single over. This 31-year-old cricketer successfully came up with 52 runs in just 13 balls. Such an exclusive performance from an all-rounder batsman makes Sri Lanka think more positively about their team. He has played more than 166 ODIs, 84 T20IS but his first record was built in his home ground.
It's Not The First Time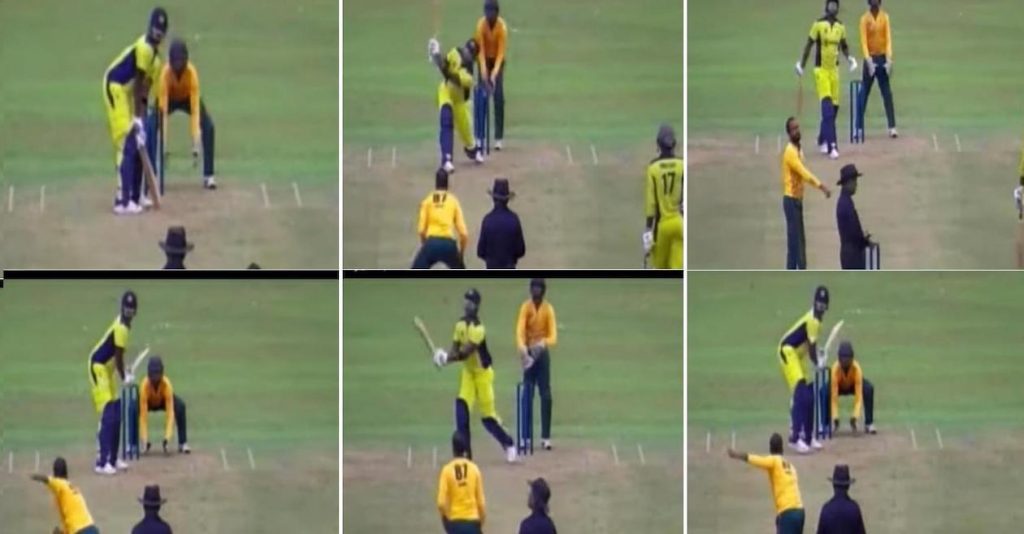 The whole of Sri Lanka got stunned by having such a performance. Because there was an incident in early 2021. There was an international T20 match going on in Antigua. There Kieron Pollard hit 6 sixes in a single over when Sri Lankan Bowler Akila Dhananjaya was bowling to him. Surprisingly, Thisara Perera was on that ground too. You can say it's revenge, aggression, a learning lesson, or whatever you want, but the shows in the first quarter of the year were just amazing. That's why cricket and cricket betting is loved by all.
The Feat List
For those who hit 6 sixes in a single over, a feat surname is given to them. Undoubtedly after showing such mesmerizing performance, Thisara Perera was awarded The Feat Surname. Now he is one precious member of the list. Along with him, there is a total of batsmen who have acquired 36 runs in one over. Those names are- Garfield Sobers, Ravi Shastri, Herschelle Gibbs, Yuvraj Singh, Ross Whiteley, Hazrathullah Zazai, Leo Carter, and Kieron Pollard. Again world finding for its new feat.
Such a great performance by Thisara Perera didn't get a satisfactory end. Though he got the feat title due to heavy rain, that match was postponed. Thisara Perera has a good track record throughout his career. He has played six tests, 166 ODIs, 84 T20Is by representing team Sri Lanka. One more achievement was recorded in my career. He is the only 9th player who gets a feat title in a domestic T20 match.
Let's hope for the best. Soon we can find this legendary player showing great performance for his fans.